Freedom MMA
Freedom MMA is a mixed martial art synergy taught exclusively in the Freedom School. Freedom MMA offers a variety of self defence and combat skills for scenarios involving single or multiple attackers, armed or un-armed combat, arrest, removal and non-violent conflict resolution. Freedom MMA can also be practiced as a health exercise and as an exercise in awareness.
5 Modalities
Training is presented through four modalities: martial yoga, forms training, contact work, application work and weapons work. 
Martial Yoga is the foundation if a student's individual movement. It contains the essential movements, postures and breath concepts of tai chi, capoeira, muay thai and aikido.
Forms Work is the learning of sequenced flows of martial movements. Forms are libraries of information and they are the way knowledge was encoded and passed on in the ancient martial traditions. 
Contact Work consists of various contact games, drills and sparring scenarios that allow students to develop their skills intuitively. Through play they become familiar with contact in many different situations using a complete variety of techniques.
Application Work is the practice of specific techniques to deal with specific attacks. 
Weapons Work focuses on the use of practice knife, sword and staff to teach the student the essence of wielding and response to weapons.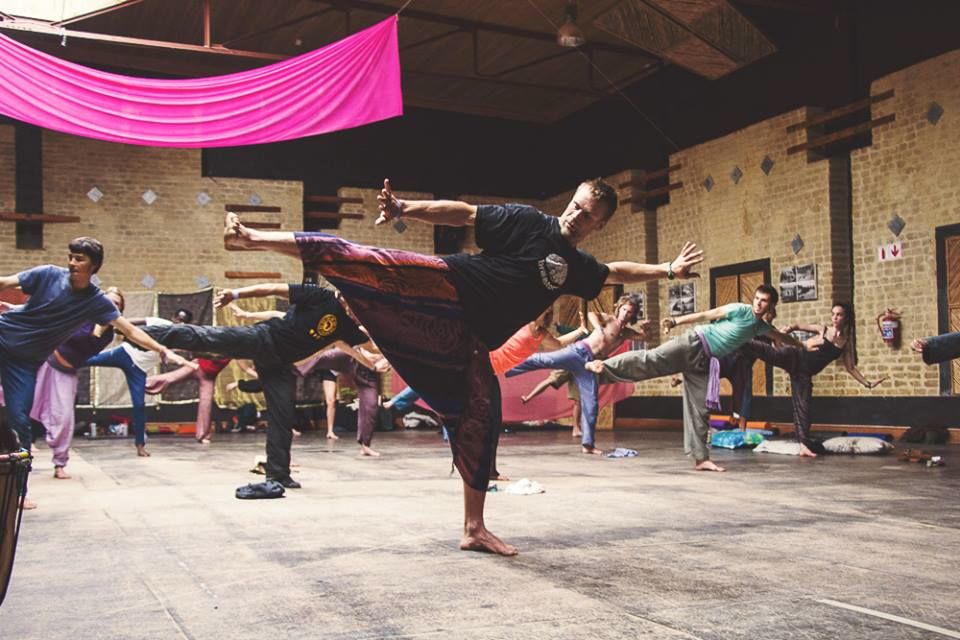 The number 1 rule in Freedom MMA is NO INJURY. The objective of sparring is not to win, but to learn.
Freedomstyle foundation principals
 5 ATTITUDE PRINCIPALS:
RESPECT (mutual respect, mutual benefit): When we train with each other we must respect one another and help one another to learn.
NON-VIOLENCE (non-injury): We may not injure ourselves or our training partners
SELF-CONTROL: The way to prevent injuries is through self-control. If you start loosing control reduce your speed and power. 
RESPONSIBILITY Take responsibility for your actions. It is only when we prove ourselves to be responsible that we can be trusted.
FREEDOM: When trust is established through the above principals, we can are free to try any techniques, move in any way we wish and expand our knowledge and our comfort zone.
5 LEVELS OF LEARNING
FORM - learn to copy an external form
FUNCTION - learn the martial meaning of the form, how to use it in combat
INTEGRATION (FLOW)- the movement becomes fluid, with mind, breath and body integrated.
ENERGY (CHI)- become aware of energy in your body and learn to direct it at will
SPIRIT (SHEN) - use the movement as vehicle for meditation and spiritual learning and integrate it into life
5 STRUCTURAL PRINCIPALS:
POSTURE - use the spine as the central conductor of structural power in the body
ALIGNMENT - use all the joints correctly and use bone stacking to convey structural power through the body
BREATH - use breath to integrate the body as a unit, to integrate and control mind and body, and to direct power
FLOW - learn how to read the flow of dynamic power in a situation and lead your dynamic power in sync with outside power
AWARENESS - awareness makes all the principals work and all the principals lead to awareness. Awareness is everything.
15 ENGAGEMENT PRINCIPALS:
CREATE BARRIER
REPELL
ABSORBE
DEFLECT
LEAD
EVADE
ENTER
ROLL (PIVOT)
 SUPPRESS
UPROOT
KEEP CENTRE LINE AWARENESS 
BREAK BALLANCE
INTERCEPT
SPIRAL
NEUTRALIZE